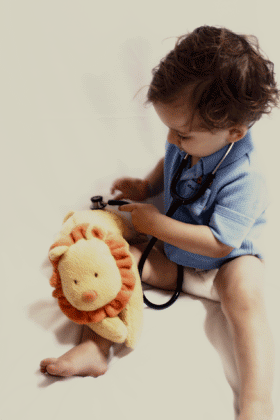 Rocher-Percé's Health and Social Services Centre

Presentation of our organization

Since the 30 th of April 2004, the Centre de santé et des services sociaux du Rocher-Percé has surfaced from the merger of the Centre hospitalier de Chandler (Chandler hospital) and the CLSC-CHSLD Pabok. It now has three missions: Hospital services, CLSC services and long-term care. Our main goal is to offer a range of health care and social services to the population of the MRC du Rocher-Percé.

The Centre de santé et des services sociaux du Rocher-Percé has short-term care facilities (52 beds) and long-term care LRSU facilities (49 beds). It also has 5 beds for psychiatric care and 62 beds in its nursing home (2 of which are for temporary care). There are two CLSC centres in Gascons and Percé that offer bio-psychosocial and medical services, occupational therapy, as well as 5 places for mental health and 9 places for elderly care.

We offer many specialized services such as general surgery, gynecology and obstetrics, pediatrics, psychiatry, nuclear medicine, radiology and anesthesia. A team of competent general practitioners dispense emergency, general health, geriatric, short-term care and long-term care services.
La MRC du Roché Percé compte depuis Novembre 2006 une deuxième ressource intermédiaire pour personnes âgées en perte d'autonomie de 7 lits.
Health and social service establishments in Chandler


Centre Hospitalier de Chandler

Addresse : 451, rue Mgr Ross Est, C.P. 3300, Chandler (Québec) G0C 1K0

Phone : (418) 689-2261 - Fax : (418) 689-5049

E-mail : chantal.duguay.chchandler@ssss.gouv.qc.ca

CLSC Pabok

Address : 633, av. Daigneault, C.P 1090, Chandler (Québec) G0C 1K0

Phone : (418) 689-2572 - Fax : (418) 689-4707

E-mail : chantal.duguay.pabok@gouv.qc.ca

Villa Pabos

Address : 75, rue des Cèdres, C.P.1088 Chandler (Québec), G0C 1K0

Phone : (418) 689-6621 - Fax : (418) 689-4860

Centre Jeunesse Gaspésie/Les Îles

Addresse : 105, rue Commerciale Ouest, C.P. 280, Chandler (Québec) G0C 1K0

Phone : (418) 689-2286 - Fax : (418) 689-4643

E-mail : jean.pierre.johnson.cj11@ssss.gouv.qc.ca

Centre de réadaptation de la Gaspésie Déficiences physique et intellectuelle

Address : 328, boul. René-Lévesque, C.P. 2168, Chandler (Québec) G0C 1K0

Phone : (418) 689-4286 - Fax : (418) 689-7155

E-mail : yvan.minville.crgaspesie@ssss.gouv.qc.ca